I love creating and performing original sound scores for dance and performance, and relish opportunities to collaborate across disciplines with other performing artists, designers, and technicians. "The Thank-you Bar" (2009) was awarded both a MN Sage Award (2012) and NY "Bessie" award (2013) for best production.
In addition to my longtime role as lead collaborator, performer, and Music Director for Catalyst Dance, (2002-2015) I have collaborated with choreographers John Scott (Ireland), Oleg Soulimenko (RUS/AU) Morgan Thorson, SuperGroup, Karina Culloton, and Liv O'Donoghue, and have co-created and led sound + movement workshops and classes at dance departments at Florida State University (MANCC), Keane College, Macalester College, and University of Limerick. I particularly enjoy providing live, improvised scores for improv classes and workshops.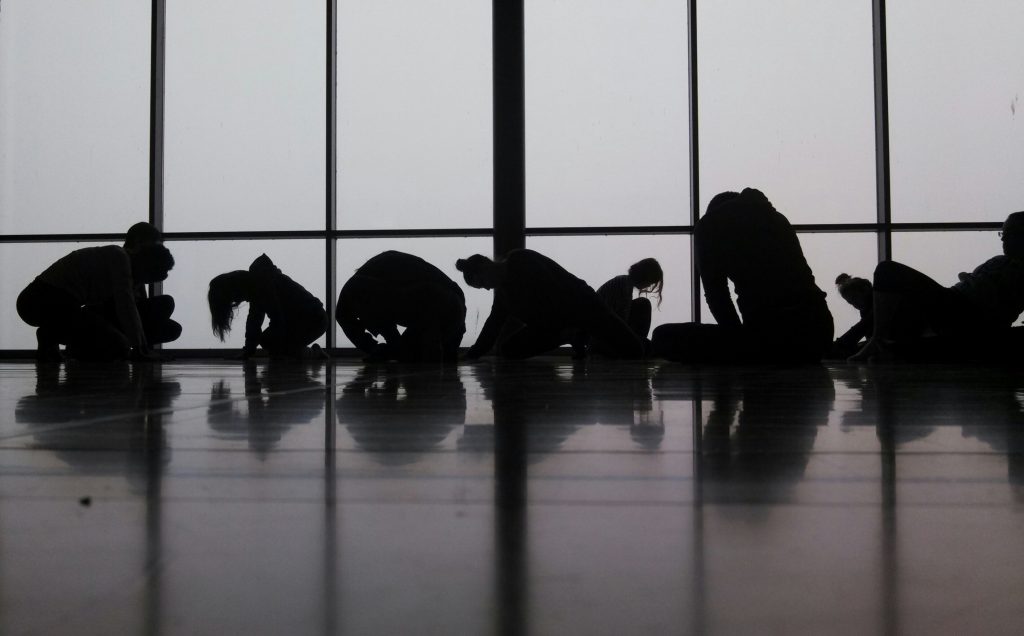 Highlights from John Scott's "LEAR" at New York Live Arts, feat Valda Setterfield, original music by JG Everest.